Meet the Governors
Brenda Steel - LA Governor (Safeguarding/Co Vice Chair)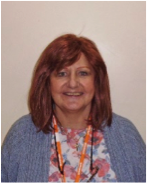 Brenda is a Local Authority appointed governor to Orchard Manor School.
She is an independent education consultant who has been working in school governance for 20 years beginning in North Tyneside and then Somerset Local Authorities. She has been a governor for 28 years and was chair of governors of a First School and a Secondary School in Northumberland before her move to the South West in 2005. Brenda is currently a director of St Christopher's Multi-Academy Trust and a Member of the Vector Learning Trust.
Brenda is an associate trainer with Babcock LDP providing governor training and development in the Devon, Plymouth and Torbay areas. She provides an experienced and knowledgeable approach to school governors and senior school leaders based on specific needs and requirements. She is passionate about governing bodies and the role they play in school improvement.
At Orchard Manor, Brenda is the Lead Safeguarding Governor.
In her spare time, Brenda enjoys performing in musical shows at the local theatre and playing golf.
Dr Paul Gray - Associate Governor (Policies)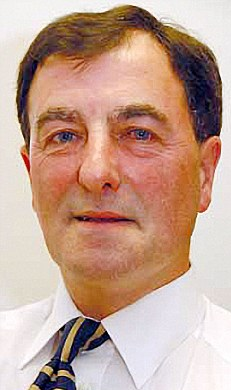 Paul was Deputy Chief Education Officer for Devon between 1990 and 1996. He went on to be CEO and DCS for Surrey for the following decade. He set up the UK's first integrated children's service and also the first public/private partnership for school support services which developed into Babcock. He had many national roles including chair of the influential QCA Curriculum Committee and board member of the National Youth Agency. He was Lord Dearing's personal adviser on Education and Social Care.
In 2006 he was invited to be part of the (then) Prime Minister's Delivery Unit and led interventions in underperforming Councils.
He is a senior Fellow of the Royal Society of Arts, a Visiting Professor and in 2004 was honoured with the Freedom of the City of London for services to education.
Prior to that he was a senior officer in Cambridgeshire and developed the Local Management of Schools and Colleges. Previously he was an academic, teacher and college Vice-Principal.
He is mostly retired and devotes himself to voluntary work. Amongst other things he is Chair of the Exeter Council for Voluntary Service, a Governing Body chair and trustee of a number of charities.
He lives in Exeter with his wife and teenage son.
Martin Callaghan - Associate Governor (Finance)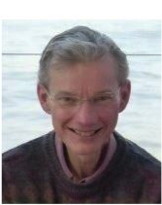 Martin began his career in manufacturing industry before becoming a director and partner of several small consulting firms in the field of IT-led business change. In 1988 he joined London Underground and worked in business planning, corporate strategy and change management, before becoming a Board member responsible for major commercial contracts. From 2004-2011 he was a partner at Pricewaterhouse Coopers working mainly on large public sector infrastructure projects. He has held a number of non executive director roles, including chairing finance and audit committees, mostly in the public sector. Most recently, he was chair of the Green Deal Finance Company, a government-funded business to help householders improve the energy efficiency of their homes.
Martin has been active in school governance for over 25 years both at local level, and nationally as a governor of the National College for School Leadership from 2006-2012 and currently as a National Leader of Governance. He is chair of South West Schools Federation (which includes Woolacombe, Combe Martin and Bampton primary schools) and chair designate of Alumnis, a six school MAT (including the SWSF schools )currently being formed. He is also a governor and chair of the Resources committee of Mill Water special school.
Vicky Eul Barker - Foundation Governor (Residential)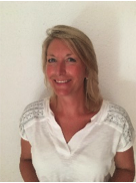 Vicky has been a governor at Ratcliffe School since September 2014. She was originally a parent governor, when her child was a residential pupil at the school. She is currently a co-opted governor.
Using her experience of working in change management she has supported the schools to enter a management partnership with Oaklands Park School, then a Federation and more recently the merger to become Orchard Manor School. Over the last year Vicky has used her skills as a surveyor to Chair the resources committee, and has been lead governor for Personnel, Residential Care and Property and Premises.
Vicky has a particular interest in Autism and has attended many training courses and conferences and met Tony Attwood and his team. She has previously been Chair of a community pre-school, a primary school TA, and worked with Devon Parent Partnerships (now DIAS). Vicky has a small holding with chickens, ducks, sheep and cattle where she also runs a holiday cottage business. In her spare time she enjoys running and yoga.
Mary May - Co-opted Governor (Curriculum/Co-Vice Chair)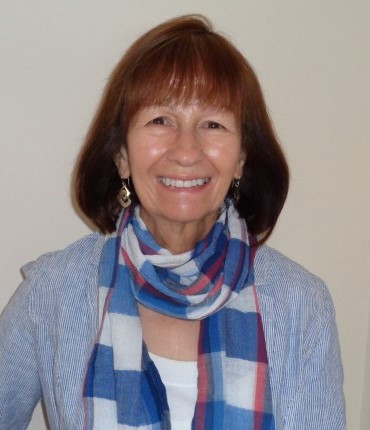 Mary began her career teaching English and Drama. She taught in the secondary sector for twenty years, assuming many different roles and responsibilities. Her experience includes literacy development, curriculum development and pastoral care, leading teams and chairing committees. She has extensive knowledge of accreditation and the different pathways available for pupils.
Mary later made the decision to retrain as an expert in SEND, studying under Morag Hunter- Carsch at Leicester University. She became an SEN Advisory teacher for Central Warwickshire, with a caseload of six comprehensive schools and ten primary schools. Mary continued with rigorous CPD and extended her knowledge of her specialist areas: Specific Learning Difficulties and Autism.
Since moving to Devon, Mary has developed a range of voluntary activities. She travels to Brasov, Romania every year, to work at a day centre for adults and children with learning and physical needs, mainly on the autistic spectrum. She works at CEDA, in Exeter, as 'Artist in Residence' and her groups have exhibited their work as part of Exeter Art Week. Mary has recently set up a charity that seeks to support individuals with complex learning difficulties. She is knowledgeable in the areas of Charity Law, the role of Trustees and Safeguarding responsibilities across a range of different organisations.
Mary joined the Governing Body of Ratcliffe School in January 2016. She has chaired the Curriculum Committee and she has been Vice Chair of Governors for the past year. Mary is a co-opted governor of the new Governing Body of Orchard Manor School.
Pat Henchie - Co-opted Governor (Pupil Data)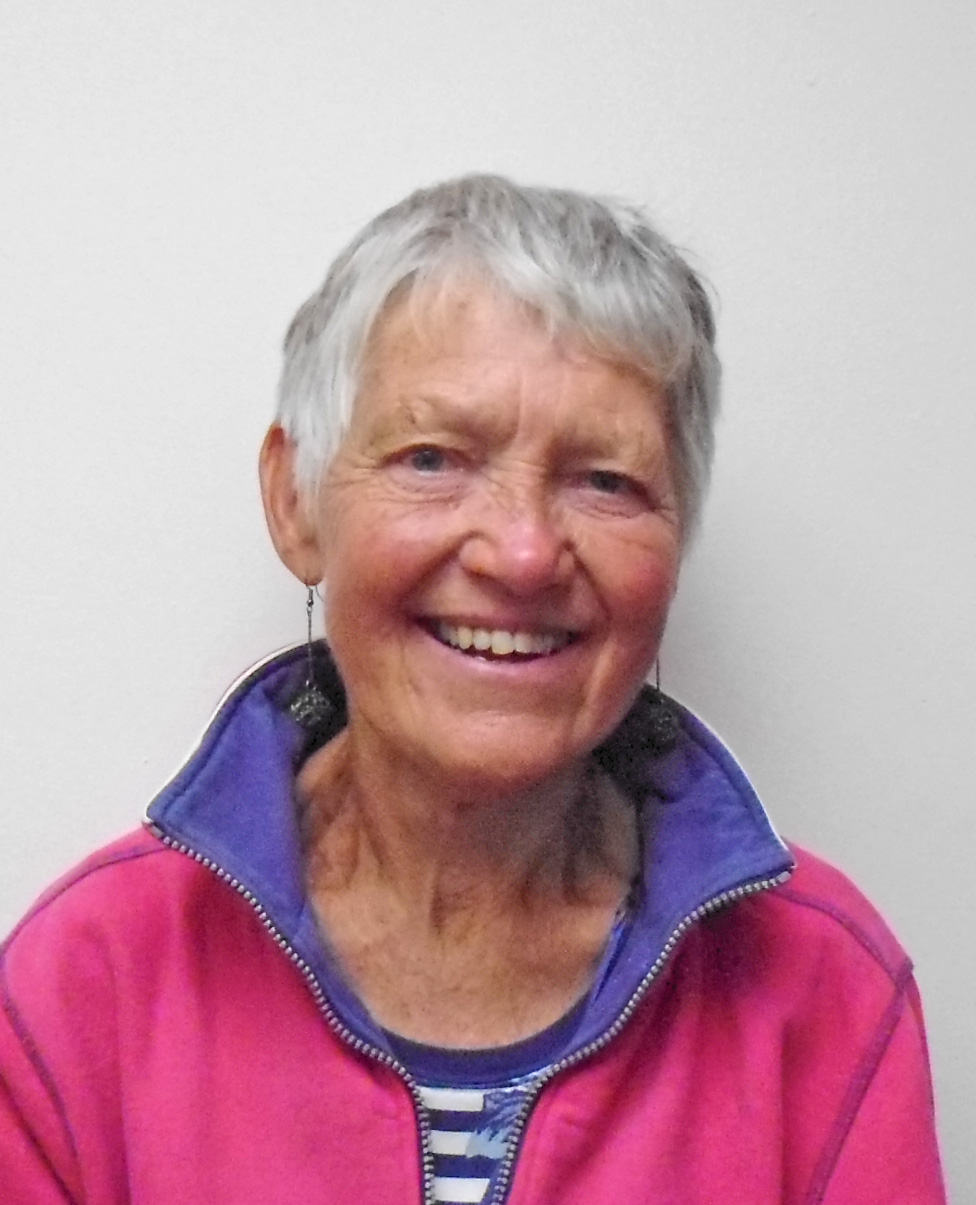 Retired Headteacher
Pat feels proud, privileged and constantly excited to have worked in primary education since leaving the Froebel Institute in 1972 until her retirement from her beloved Lowther School Family in August 2011.
Pat has had experience in a wide range of London schools starting in a deprived primary school in Wandsworth where they were squashed in an old church then onto a huge four floor school in Brent. Her interest in staff development began there and led to her first leadership post as Deputy Head in a merging school in Kew, finally becoming Head of Lowther School, Barnes.
Pat's philosophy throughout is to value the unique gifts of every child, at every age and special need.
However, her passion and skill is to build the staff team through distributed leadership and accountability at every level.
Pat is delighted to serve the children and families of the new Orchard Manor School using her skill set in supporting the development of staff teams.
Maggie Carter - Foundation Governor (Chair of Governors)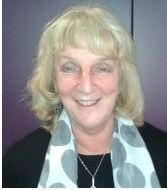 Maggie is currently the Chair of Orchard Manor School Governing Board.
She started her career as a special school teacher and then worked as an educational psychologist for 20 years, before moving into education management, becoming assistant director of Children's Services in Plymouth in 2005.
Since retirement from that role in 2013, she has maintained her passion for special education, and is a governor at Mill Water School in East Budleigh as well as at Orchard Manor.
She also works part time for Scomis, part of Devon County Council that supports schools with their ICT needs.
She enjoys singing in a choir, and singing holidays, Pilates (exercise lying down!) and cooking for family and friends .
Charles Wilson - Parent Governor (Premises/Health & Safety)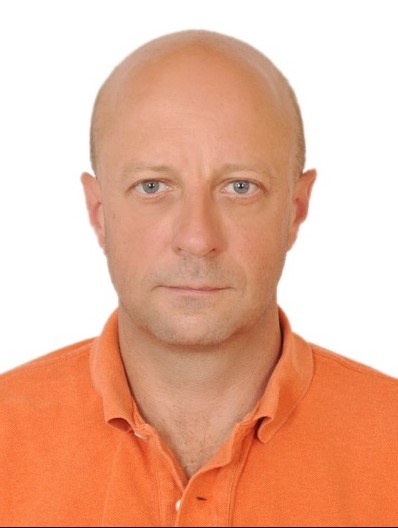 Charles has worked as a consultant for the Royal family in Abu Dhabi for over 20 years. He was the founder and director for Abu Dubai's Premier Children's Nursery from 2000 to 2010 with over 180 children enrolled.
Additionally he was the founder and managing director of Acorn Independence in Somerset from 2016 to date. Acorne Independence provide residential care and support for young people between 16 and 18 years of age.
Charles has had 11 years' experience of Autism within his own personal life and he has an extensive experience in business concept planning, strategy and development as well as project planning and management. His key skills are in leadership and people management.
His hobbies include golf and gardening.
Helen Stone - Co-opted Governor (Parent & Community)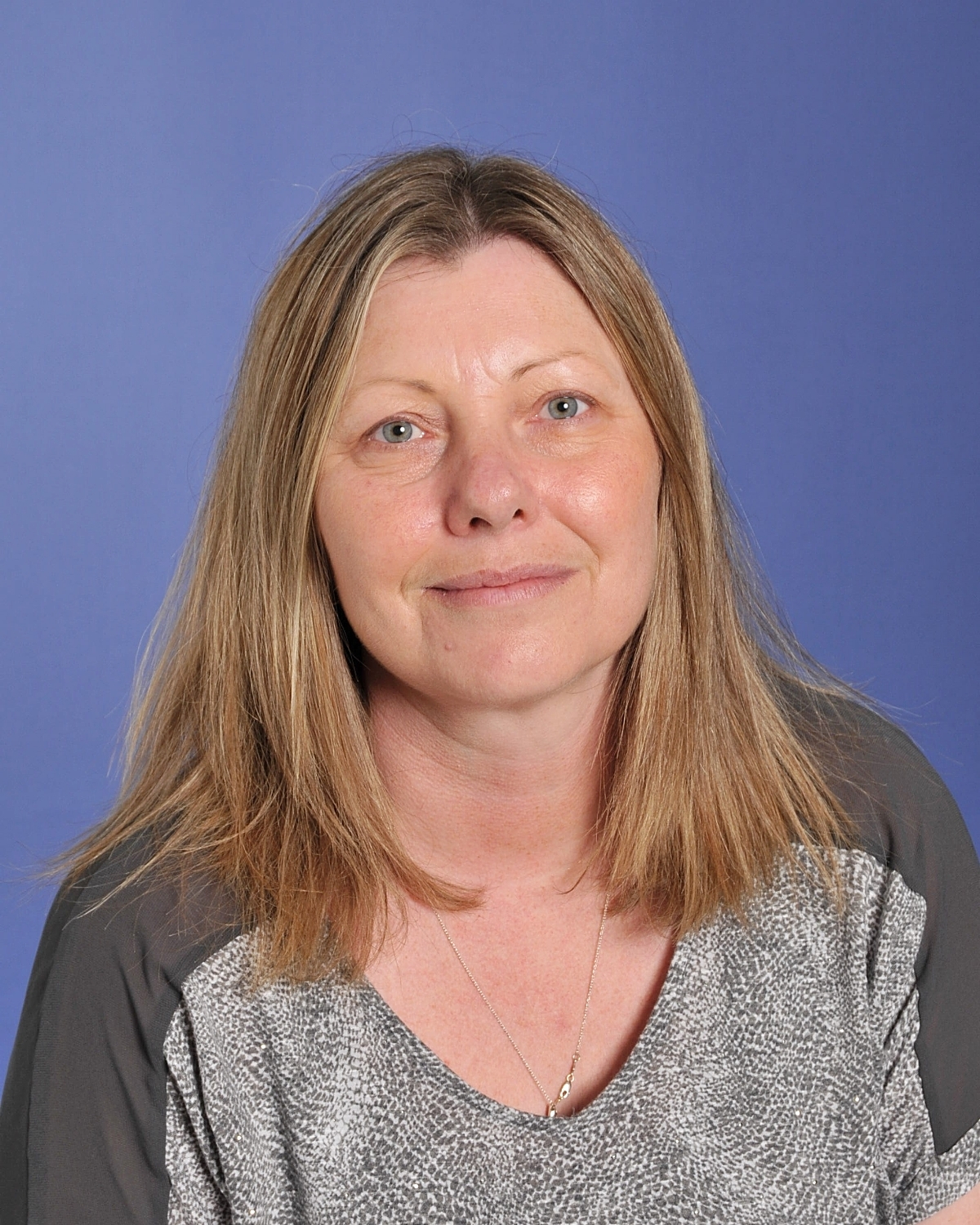 Helen has worked at Oaklands Park School since 2004 and worked in various residential houses. Now Oaklands Park School and Ratcliffe School have merged to become Orchard Manor School, Helen is a Senior Care Officer of Jubilee House on Lower Site.
She was asked to join the Governing body in 2013 to raise the profile of the residential provision and be the voice of staff to ensure there views and opinions were listened to.
Helen is now a co-opted governor and can be seen working across the school administering medication and Liaising with other professionals to ensure our children's health needs are being met. Helen also organises training and ensures care standards are being maintained.
Helen is also level 3 safeguarding trained.
Janet Haley - Staff Governor (Parent & Community)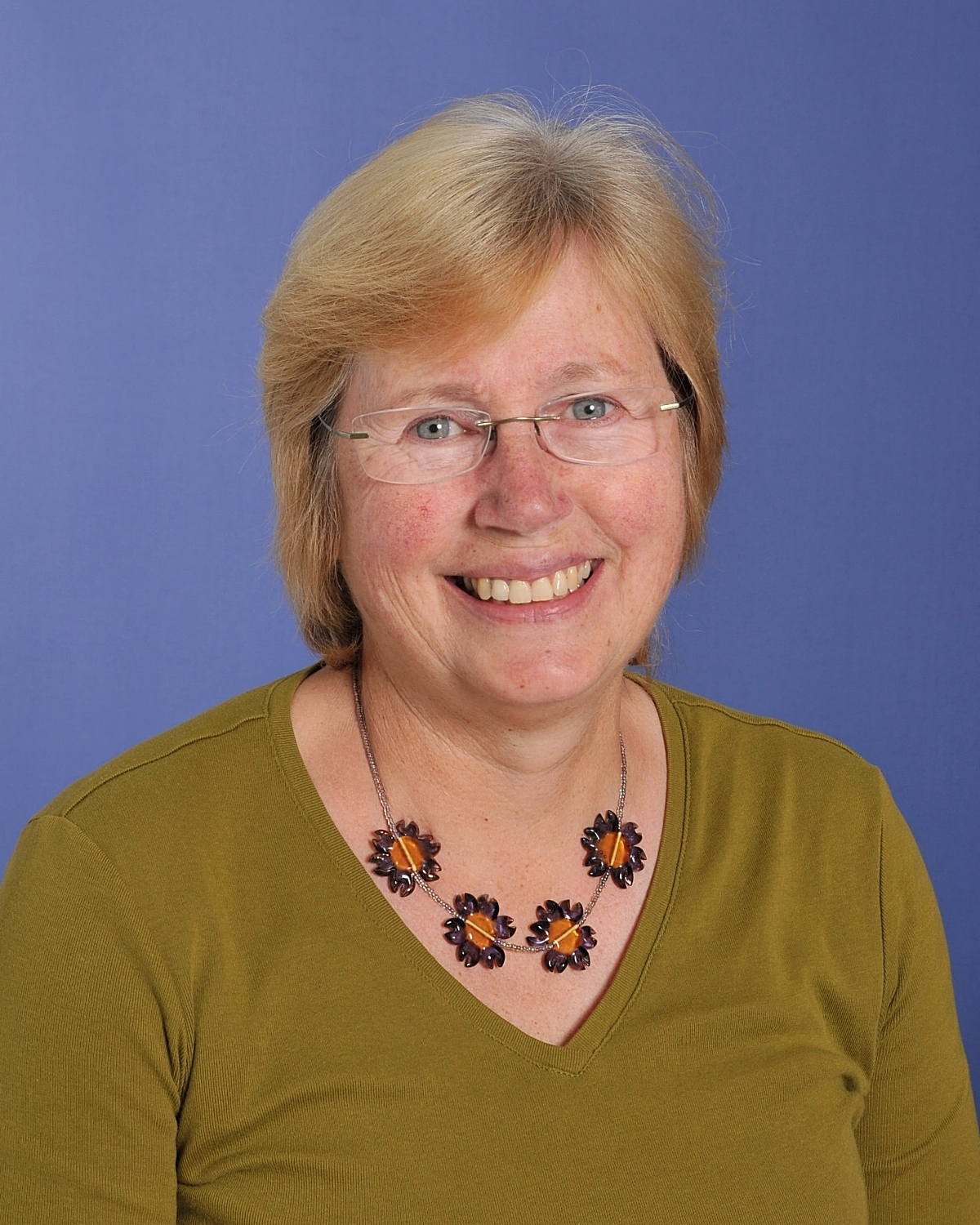 Janet Haley joined the school in 2015, after nine years in her previous school. Janet has spent her whole teaching career in special education and brings a wealth of experience. She believes that the focus of education must be on the individual child and that it is therefore important to know and understand the child's context, background, home, abilities, gifts and needs. Janet believes that formal education is complemented by developing the whole person, including communication and social skills, self-confidence, self-esteem, good manners and consideration for the feelings and well-being of others and that only in this way can children move towards developing their full potential.
In her appointment as staff governor, Janet considers that it is her responsibility to give voice to the staff and that it is important that every staff-member feels valued and affirmed and has a sense of being part of a community committed to excellence in education and learning. Personally, Janet aims to be approachable, a good and trustworthy listener, who sets and exemplifies professional standards, reliability and responsibility.
Outside of school, when she has time, Janet enjoys dress-making, needle crafts, classical music, professional football, theatre, cinema, cooking, travel and her Rough Collie dog. She is married and has four children.
Joe Belso - Parent Governor (Finance)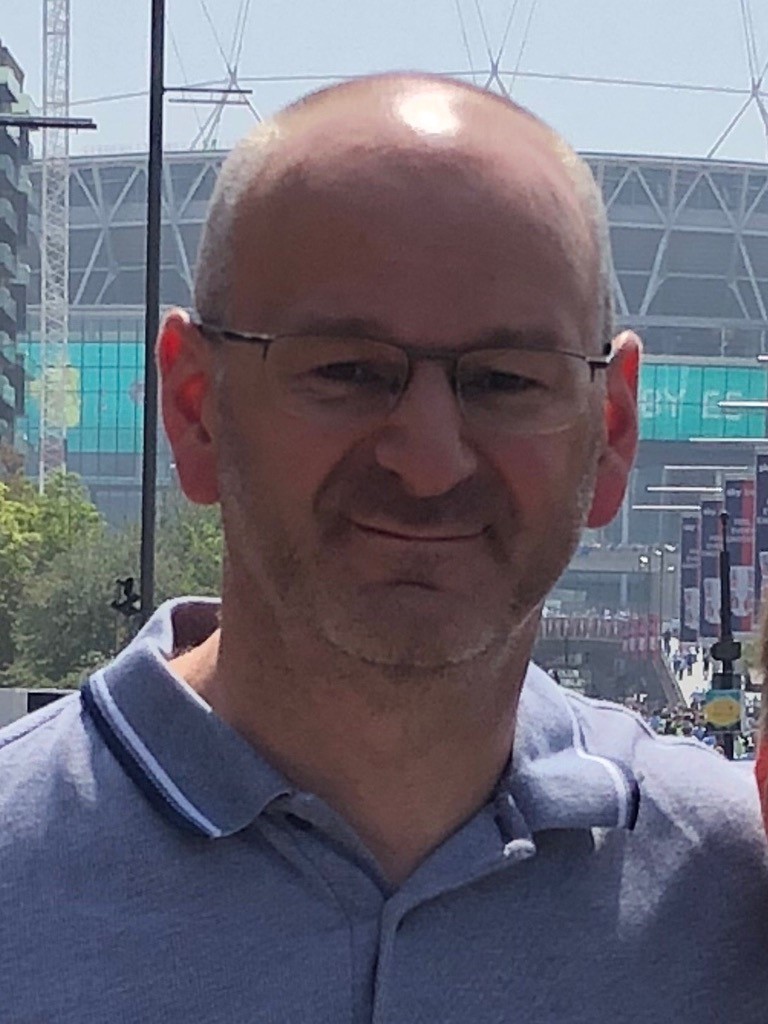 Joe is the newest member of the school governor team, having joined at the end of 2018.
Professionally, Joe has worked for HM Prison Service for 27 years and has served at several prisons across the country as a Prison Officer before gaining promotion through the ranks, progressing to Prison Governor in 2010. He is currently based at HMP Exeter.
Within his professional role, Joe has experience in managing major incidents, oversight of public sector budgets, as well as meeting performance targets and staff management, skills which he hopes will transfer well to his school governor position. Joe has strength in working across partnerships and this has been recognised nationally with a Butler Trust commendation - one of the highest awards in the criminal justice sector.
Joe has a vested interest in the success of Orchard Manor, as his son attends as a pupil.
Joe is currently enjoying the early stages of his role and has already spotted a number of areas in which he believes he can provide support to help drive forward progress at the school. He has a strong understanding of the need to provide value for money to the public purse which he hopes will help within his assigned role.
Away from work, Joe is a keen supporter of Exeter City FC and volunteers for the club on matchdays - helped by his son. He also enjoys travel, playing golf (badly) and horse racing when time allows!
Vacancy - Co-opted Governor (Personnel)