Residential Overview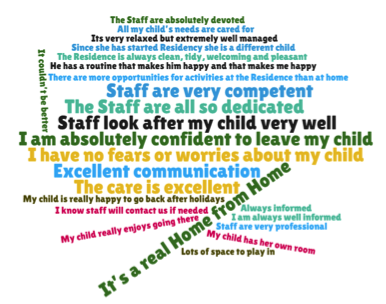 Orchard Manor is a very special residential school. We offer weekly residential placements. Our students, aged between 3 and 19 years, mostly live in Devon and our neighbouring authorities Torbay and Plymouth.
We offer:
Day time education
Weekly boarding
Our residences operate within the National Minimum standards for Residential Special Schools.
Our aim in class and residence is to provide learning and care which help children to develop important skills and to grow in confidence as individuals. Everything we do is informed by their individual learning and care needs.
We are very proud of what we offer and what our young people can achieve.
Every day "we live and learn together".