Dearest Sweet Loganberry and Sump-Oil Soaked Cotton Buds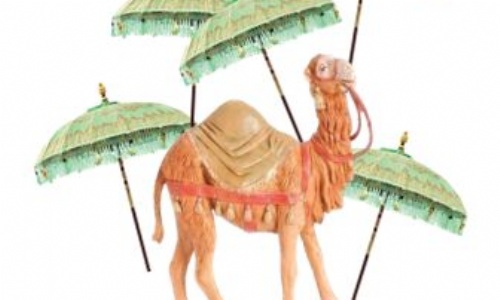 We hope you have had a splendid week in the learning drenched oasis of enormous wholesomeness.
Apologies from the Randomland crew this week, for the delay in sending our carrier pigeon transported communications, but we have been on a jolly nice excursion to our capital city 'Randon', for our annual umbrella dancing festival.
It was a most enjoyable weekend, so many teams, all displaying synchronised routines, spinning and twirling a multitude of coloured umbrellas to the 'newly discovered' music from your human archive, from trending artists such as 'Mr Beethoven' and 'Signor Vivaldi'? Who do seem to be 'down on it'! Am I correct?
Well, the winners this year were a team of Camel repair workers from the far north of Randomland, who's routine, to Beethoven's 73rd Symphony in E Minor, dazzled the judges when they added whipped cream and artichokes to Bartholemew 'Mountain features' Braithwaite's umbrella - as he held all eight of his teammates (suspended from their umbrellas from his right earlobe) – just amazing and worthy winners.
So, back to far less believable things we have your prize draw.
This week's opener is a 'recycling masterpiece'. This clever item (green in colour and of plastic material composition) has a long spout with comfy handle. Simply screw it into any empty plastic bottle and you have your very own 'watering can' type thingy-me-bob. Genius!! Now you can water those tomatoes, lubricate those cacti' and precipitate your polyanthus'. Will have you 'gushing' with pride Richard
Number 2 – Probably! This prize (or rather a very similar one) was voted 14th favourite 'Grizzly related' ornament at last year's international conference on 'grizzly related gifts in the 21st century' held at the prestigious 'University of Southern Okehampton'. A hand carved grizzly bear shaped pot, complete with ornamental Portuguese snow daisy plant (no watering needed – so prize number 1 is redundant), just looks beautiful anywhere in your home and needs no maintenance!! Just 'fur' fun and a 'necessity', bearly! - well that's life eh Cathy?
Tri-prize this week is edible and a double act to boot! We have a lush box of spongy, orangey, chocolatey delights, hand baked in the great coal ovens of Bideford and offered to you in combination. Yes, known as 'Jaffa Cakes' these munchers really are a very exotic treat. Also in this prize bundle we have a packet of 'Strawberry Laces' - taken from the dis-used boots of Himalayan trekkers. These laces have been soaking in the filtered juices of selected Madagascan strawberries for up to 2 years, then air dried on special wooden trays then placed exactly 134 feet up the Eiffel Tower. This allows for the extraction of the exact percentage of humidity to draw out the full flavour of these delicious delights. You have untied a great prize Dan!
This week's gadget of the week is a robust little number that will 'skin' the most unsocial of vegetables and fruit. Forged from pure 'Chivers' Jelly and coated in industrial strength titanium, this peeler will have you preparing a whole host of your 'human healthy snacks' - from sweet juicy apples and crunchy country carrots to Fijian coconuts and Scandinavian acorns. This has been scraped away by Omari!
This week's superstar prize is a little unusual with a huge range of uses!! Perhaps, as a protective garment for general messy human DIY jobs, to dressing as a spooky ghoul or hiding yourself in the arctic tundra, or immersing yourself undetected in a vat of diary cream at the local milk processing plant! The possibilities are endless!! Yes…it's a full white body 'coverall' - simply slip into it, and you'll feel amazing - its super light weight and folds up to the size of a folded up white 'coverall'! This is to be worn away by Becky.
So there you have it my fun-loving chick peas, another long read to pass away those half-term holiday hours.
We hope you all have a most splendid break and look forward to meeting again soon.
Bouncy love and cheeky caresses
Reg
X