Lateral Flow Testing for Students to start this week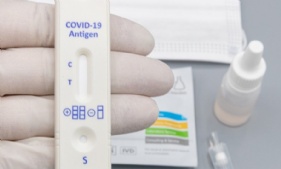 Students at OMS will begin to take part in optional Lateral Flow Tests this week
We are extremely pleased to be able to offer our students an optional Lateral Flow Test to ensure that everyone is safe to come back to school afer this lockdown.
Students who are already in school will start to be tested this Friday. All other young people will be tested on Monday when they come back to school.
Our staff members have been undertaking these tests for the last couple of weeks and our Lateral Flow Test Team are now very experienced at giving the tests and recording the results.
It is a very easy test to take, consisting of a swab of the back of the throat and one nostril. Results are available after half an hour.
We have made a video for our students to ensure that there is nothing to worry about! Click here to see the video.
We are looking forward to seeing everyone back in school! We have missed you!