We are joining Social Media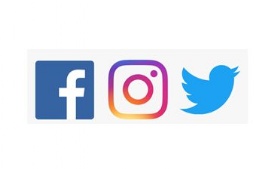 We are extremely excited and very proud to say that Orchard Manor's Social Media pages will be launched on Tuesday 4th of May 2021.
We are really looking forward to being able to tell everyone about all the fantastic things we get up to here at Orchard Manor and we have put together our FaceBook, Twitter and Instagram pages which we will start using on Tuesday 4 May.
We will be able to keep everyone up to date with what is going on inside and outside our classrooms - including letting you know about PE, Outdoor Education, Horticulture and Forest School updates. Star, our therapy dog, will also be making an appearance I am sure.
Here are the links to our pages or you can click on the links at the top of our webpage
https://twitter.com/OrchardManorSch
https://www.instagram.com/orchardmanorsch/
https://www.facebook.com/OrchardManorSchool
We look forward to sharing our news with you!
OMS