English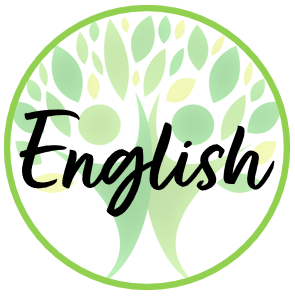 Language is the gateway to our world. Our young people should be able to effectively communicate their needs, thoughts, and opinions. They will develop reciprocal skills by listening and responding appropriately.​
We want them to have a love of language, reading and writing and help them to discover the potential power developing their understanding of English and through oracy and reading will develop knowledge and understanding of the world around them.​
Intent
All pupils make progress in reading and writing while at Orchard Manor School at a level appropriate for their needs and achieve a goal set in terms of their aspiration and pathway.​
Pupils will access a wide and interesting range of age-related topics in English with energy and engagement at the heart of their learning.
Implementation
From EYFS to the end of KS2, pupils follow the Read, Write Inc scheme of work that develops fluency in reading and writing based on pupil ability. Pupils complete writing tasks from Get Writing as part of this scheme. Pupils work in phonics phase groups to allow target setting and appropriate levels of teaching. This is assessed using Evidence for Learning and our school assessment frameworks. They also access English text experiences in order to enable them to experience a range of genres and a wealth of language-rich experiences.​
Years 7 – 11 will continue to follow a systematic phonics programme, if needed. This is Fresh Start. It follows the same concepts and procedures as Read Write Inc, however, it is designed to help the more mature reader. They will also access a wide range of English text experiences, with a variety of genres and purposes for writing. The children will work towards differing qualifications, depending on what is right for their individual needs. These may be entry Level qualifications or GCSEs.
We will monitor the progress of the children as they work through each sequence. The children carry out pre-assessment tasks and the teachers will use our assessment criteria to set personalised targets relevant to the specific genre being taught. The work they then do, will be accredited against these targets and will provide sources of evidence for progress seen.
Impact
Pupils will make progress through a sequenced lesson structure. There will be consistent practice to support fluency with phonics, word recognition, spelling, handwriting, SPAG and extended writing​.
They will show curiosity through access to age-appropriate texts for enrichment and reading for pleasure​. Pupils will make progress over time through a highly structured curriculum with well sequenced units of learning and teaching for mastery at each level​.
​Depending on the pathway, pupils will use their literacy skills to gain accreditation appropriate to their individual levels and ambitions beyond school​:
Pathway 3 – Step Up English Entry Level 1 & 2​
Pathway 2 – Step up English Entry Level 3 ​
Pathway 3 – Step up English Entry Level 3 and GCSE English Language​