Keeping Your Child Safe Online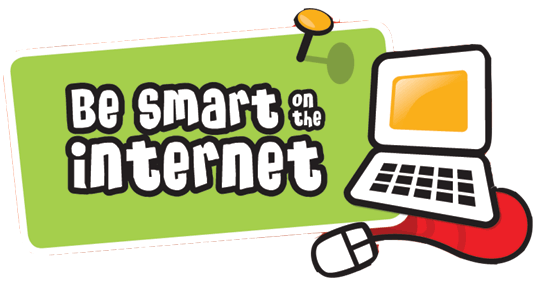 There are so many ways for us to access the Internet now, including PCs and Laptops, Smartphones, Ipads and Tablets, The Xbox and Playstations, Alexa and Google Home, Smartwatches and the TV.
We have the Internet all around us and it is important that we, as parents and carers, play a crucial role in empowering and supporting children to use technology responsibly, respectfully, critically and creatively—whether it is by ensuring an open dialogue with our children, educating them to use technology safely and positively, or by acting as digital role models.
Some of the ways of helping our children become more aware of the dangers of the Internet is to start to talk about social networking early, get involved in free and frank discussions, manage their devices and put yourself in control by making sure that private information is kept private, and that age ratings on certain sites are adhered to.
Some of the dangers that our children may be exposed to on-line are:
grooming: through social media and/or gaming, this may involve radicalisation and/or sexual abuse
cyberbullying: this can occur through any ICT, especially mobile phones and the use of Social Media
sexting: sending explicit or compromising photos or videos;
sexual abuse: This can include non-contact activities, such as involving children in looking at, or in the production of, sexual images, watching sexual activities and encouraging children to behave in sexually inappropriate ways;
financial: although this is rare towards children it does occur – online gambling is an increasing risk;
exposure to inappropriate materials: racial hatred, frightening or pornographic pictures and videos;
obsessive use of the Internet and ICT: for example, addiction to video games;
inappropriate or illegal behaviour: for example, exposure to hate mail or offensive images;
copyright infringement: for example, the illegal sharing of music, pictures, videos or documents.
So, these are some of the dangers, but it is not all doom and gloom!
There are so many benefits of being able to access the Internet. We use it to enhance our world by being able to share knowledge, learn about new things, try new skills and especially now, being able to be in touch with people both near and far. It is an exiting world of wonder and magic if used in the right way.
The most important way of keeping your children safe online is to be aware of what sites they visit and to know what they are looking at, then you could start an open discussion.
Remember - Its always good to talk!
5 Tips for keeping your child safe online
Here are some tips for keeping your children safe - taken from a number of guides on the Internet:
Have a conversation with your children and listen to what they are saying
Children are using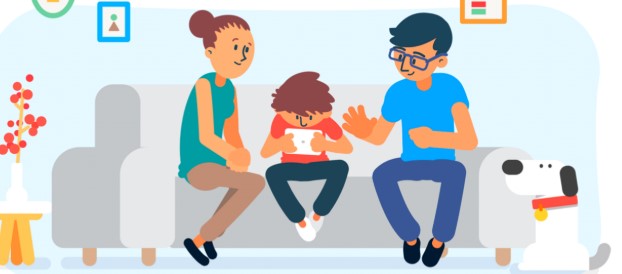 the Internet at an increasingly young age now so its important to open the lines of communication early. You can warn them about the dangers but you can also let them know that you are interested in their world and that you are looking after them. Having an open dialogue with your child means that they will feel more comfortable about coming to you for help if they need to.
Keep your computer and Internet time in a common area of the house
Keep

the computer in an area of the house which is used by lots of people in the family as this makes it more difficult for sex offenders and online bullies to harass your child. Its good for you too as you will be able to see what your child is looking at. Going to bed with their laptops and phones could affect their sleep time and could make it easier for them to access inappropriate sites.
Stranger Danger!
Online strangers, no matter how friendly they appear,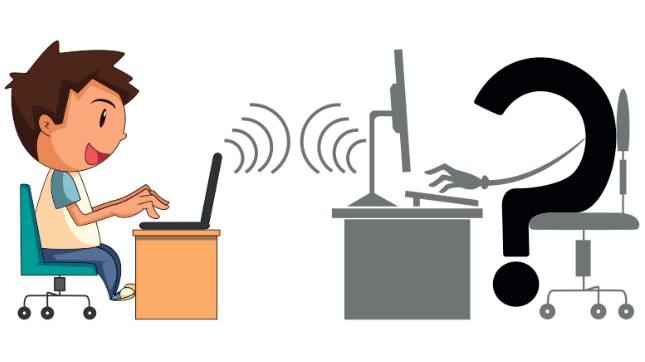 how interested they are in your life, and how similar you appear to be - are not your friend. Children need to be reminded that Stranger Danger exists on line as well as in "real life". People often lie about their age, and online predators often pretend to be children.
Personal information like name, address, phone number, school name, or even their friends' names should never be revealed. Your child should never meet up with someone they met online without your permission, and if you do agree to a meeting, go with your child and meet in a public place.
Know your children's passwords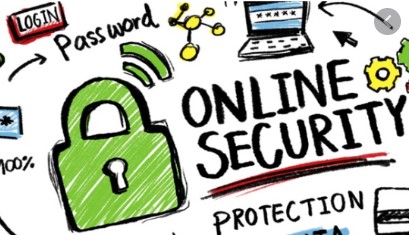 Knowing your children's passwords on their devices means that you can check up on them from time to time, to make sure that everything is ok. Its best to let them know that you will be doing this though, as if they think you are spying on them it could lead to them loosing trust in you.
Watch for changes in your children's behaviour
Changes in your child's behaviour could indicate that your child is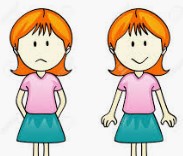 being groomed or bullied online. If they become secretive about what they do online, withdraw from the family or show signs that they are worried, talk to them! You can show them how to report offensive comments or block people who upset them.
Useful Sites:
There is a lot of information online which can help you keep your child safe. Our Safeguarding page has a number of links too. Please click here.