Medication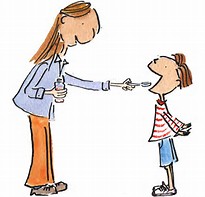 f your child needs medication to be administered during the school day, please complete the form below and return it to admin@orchard-manor.org or print and hand it directly to Reception or your child's class tutor.
We follow the highest standards of medication handling to ensure that safe storage, safe administration and safe disposal is followed for all medicines to safeguard your child. With this in mind, we remind you that medication must not be sent into school via school transport or your child's school bag. The only exception to this, is emergency medication such as inhalers and short term use medication such as antibiotics. In these instances, the form below must be completed and returned to school.
Please be aware that we are only able to administer medication which has been prescribed by the doctor or that come under the approved NICE Guidelines for Homely Remedies which are as follows:
Paracetamol Tablets or Paracetamol Suspension
Senna Tablets
Simple Linctus for a dry or tickly cough
Peptac (not Gaviscon)
In the event your child needs to receive any of the medication listed above, we can only administer it for a maximum of 48 hours. After this you would need to seek further medical attention through your GP.
To support Best Practise we do not keep a stock of Homely Remedies.
Medicines will only be accepted if they are in date and provided in the container as originally dispensed by the pharmacist. The container should not be altered under any circumstance. Containers should be clearly marked with the student's name, date of dispensing, name of medication and include the prescribers instructions for administration, instructions and storage. The only exception to this is Insulin which may be supplied in a pump or a vial. We cannot accept handwritten instructions from parents, the form below must be completed.
Any changes to regular medication must be notified with specific instructions by the prescribing practitioner.
We attach a copy of our Medication Handling Policy for your information.
Please download and complete the form below for ALL medication bought on site for your child.