Medication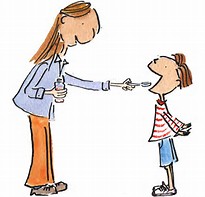 If your child needs medication to be administered during the school day, please complete the form below and return it to admin@orchardmanor.devon.sch.uk or print and hand it directly to Reception or your child's class tutor.
We follow the highest standards of medication handling to ensure that safe storage, safe administration and safe disposal is followed for all medicines to safeguard your child. With this in mind, we remind you that medication must not be sent into school via school transport or your child's school bag. The only exception to this, is emergency medication such as inhalers and short term use medication such as antibiotics. In these instances, the form below must be completed and returned to school.
Please download and complete the form below for ALL medication bought on site for your child.